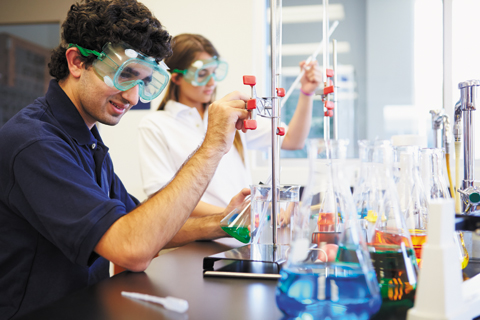 Anatomical Models, Biology, Chemistry, Physics, Chemicals (including own brand range), Glassware, Plastics, General Lab Equipment, Enzymes, Stains, Molecular Models, Prepared Microscope Slides, Datalogging.
We are the Exclusive International Partner of leading UK Science Education supplier Breckland Scientific Supplies. In conjunction with Breckland Scientific Supplies, we have a complete science catalogue for our education customers.
The catalogue includes advanced development products for modern teaching as well as all of the consumables, glassware and chemicals a laboratory requires.
The catalogue covers the following areas:
> Chemistry
> Biology
> Physics
> Microscopy
> Datalogging
> Microbiology
> Biotechnology
> Chemicals
We have access to a far greater range of products than those we actually catalogue, so if you have our catalogue and you can not find what you are looking for, please contact us.
We have extensive experience working with Ministries of Education, Education Councils and directly with schools and teachers.
Click here to see our educational products online, in conjunction with



We are committed to providing tailor made quotations to suit your individual laboratory requirements and budget.
We always ensure we are offering you competitive prices for quality branded products.
We provide a complete and comprehensive service to customers including delivery to nominated freight forwarder.
Alternatively, customers can send in their own forwarding agent and we will prepare the shipment and documentation.
All hazardous chemicals are packed in accordance with IATA / IMDG regulations and our highly trained staff will attend to all Dangerous Goods Notes and procedures.